Welcome to the Grundy County Recorder's Office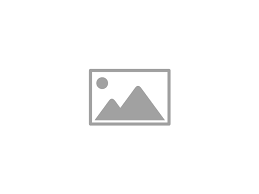 BASIC RECORDING FEES -- Effective July 1, 2011
| | | |
| --- | --- | --- |
| | Deed* | $12.00 for the first page |
| | Contract* | $12.00 for the first page |
| | Bill of Sale*** | $12.00 for the first page |
| | Mortgage | $7.00 for the first page |
| | Amendment/Modification | $7.00 for the first page |
| | Assignment** | $7.00 for the first page |
| | Release/Satisfaction** | $7.00 for the first page |
ADDITIONAL RECORDING FEES
| | | |
| --- | --- | --- |
| | Additional pages and attachments | $5.00 per additional page |
| | Multiple assignments or releases | $7.00 per reference after first |
| | Combined document | $7.00 per transaction after first |
| | Auditor's transfer fee | $5.00 per parcel after first |
| | | |
* The basic deed & contract recording fee includes $5.00 for Auditor's transfer fee applicable to the first parcel included.  If the deed contains 10 or more parcels, the total Auditor's transfer fee is capped at $50.00.
** For any document, after the first Book & Page or document number listed, each additional reference will require an additional $7.00 fee per entry.
*** This document needs to have a Declaration of Value form.  
Click here for form
.
REAL ESTATE SEARCHES, COPIES AND CERTIFICATION
We do not provide lien searches for the public.

*Fees for copies made by our office are $.25 per page, if mailed $1.00 for first copy, and $.25 for each additional page.
Certification fee (in addition to applicable copy fees) is $5.00 per document.

Faxed copies are $1.50/page.