Welcome to the Grundy County Attorney's Office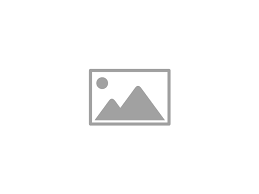 General Information about the County Attorney:
Prosecutes all violations of state criminal laws and county ordinances.
Provides legal advice to the Board of Supervisors and county and township officers concerning county matters.
Represents and defends the state, county and its officers in cases related to their official duties.
Recovers monies (debts, fines, penalties, etc.) owing to the state or county.
Presents all mental health commitment proceedings and all juvenile delinquency and child in need of assistance cases.
There are both full-time and part-time County Attorneys in Iowa. Roughly two-thirds of all County Attorneys are part-time and may handle private legal work in addition to their official duties.
Your County Attorney DOES NOT:
Give legal advice to or represent private groups or persons.
File lawsuits for private persons or defend them against lawsuits, including actions for dissolution of marriage.
Prepare wills, deeds or other legal documents for private individuals.

If you have been charged with a crime in Grundy County, Iowa, and cannot afford legal representation, please fill out this financial affidavit on this website (found under Criminal) and return it to the Clerk of Court.
https://www.iowacourts.gov/for-the-public/court-forms/
Following the March 19, 2020, order by the Board of Supervisors, the Grundy County Attorney's Office closed its doors to the public and is not conducting any business in person. If you are unrepresented by counsel and have questions that are not answered on this page, feel free to call our office at
(319) 788-2545
or reach out by e-mail at
[email protected]

.
Because of the current situation regarding COVID-19, the Grundy County Attorney's Office will not be negotiating settlements in traffic tickets at this time.

Important Note Regarding Scams
The IRS will never call you and ask for personal information. If you receive a call from somebody claiming to work for the IRS and they are asking for personal information, DO NOT give them any information. Hang up immediately and notify your local law enforcement.