Welcome to the Grundy County IT & GIS Office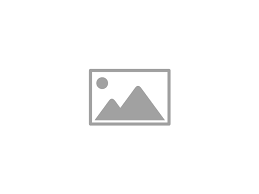 Grundy County IT & GIS Department
IT/GIS Department Mission: To provide reliable and effective computer and voice services and support for County departments, improving overall productivity through the cost-effective implementation of technology.

The IT/GIS Department is an internal County Department responsible for:
All servers and individual computers
Network/infrastructure
System and application software
All technology-related records, policies, and licenses
Internet, e-mail, and telephone system
Data storage, backup and recovery system
Consulting and implementation of new technology
Education and support of all computer software/hardware
Development and maintenance of County GIS system
County website and GIS website
Assign Rural 911 addresses

Grundy County first began progression towards a computerized mapping system in 1997 when aerial photos of the county were flown. In 1999 a mapping system was implemented which was an extensive digital map comprised of features such as road right-of-way, parcel lines, lots, parcel dimensions, parcel identification numbers, etc. overlaying aerial photography of the entire county. In 2001, Grundy County moved towards the integration of computer data into a Geographic Information System (GIS) through the services of ProMap Corp(now called Schneider Corp) of Ames, Iowa. Generally defined, GIS is a computer system capable of assembling, storing, manipulating, and displaying geographically referenced information through the use of massive databases. While a computer-aided mapping system may represent a road simply as a line, GIS may also recognize that road as the border between wetland and urban development, or as the link between Main Street and 6th Street. GIS uses the processing power of a computer to transform digital information, gathered from various sources, into a usable representation on the map. A critical component of GIS is its ability to produce graphics on the screen or on paper that convey the results of analysis to the people who utilize them. Numerous combinations of maps and other graphics can be generated, allowing the viewer to visualize and thereby understand the results of analyses, queries or simulations.
A total GIS is more than just computer data, recognizing that trained operating personnel must provide the information to be used in the intricate databases of GIS. Identifying parcel attributes, taxation information, voting district boundaries, school districts, TIF districts, parcel appraisal information, CSR processing, Flood Plain areas, Fire and Ambulance maps are just a few of the ways Grundy County utilizes it's GIS on a daily basis to more effectively process data and serve the public's needs
GIS is a continual work in progress, as new layers are always being added and parcels, parcel ownership, assessments, etc. are always changing. In the Spring of 2022, new aerial photography was done of the entire county, those new images are now on our mapping system both internal and on the web. To find out more about GIS and its uses world-wide, visit the GIS links displayed in the Related Links tab on this page.